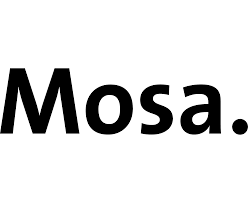 Mosa is the first ceramic tile company in the world to have gained Cradle to Cradle (C2C) Silver certification for nearly its entire tile collection. Mosa's externally-validated life-cycle analysis (LCA) supports the sustainable character of our tiles. The C2C label enjoys widespread recognition and contributes to positive scores for Dutch and international green building labels such as LEED, BREEAM, DGNB, and HQE. In various (inter)national databases, the impact of Mosa tiles on these sustainability labels is clarified.
All Mosa wall tiles are double-hardened or double-fired for a high-quality glaze layer with a glossy or subtly matt surface. They're modular and offer easy installation thanks to precise consistency in size.
Mosa's floor tile designs meet and often exceed even the most stringent quality and functionality requirements, yet it is design that makes Mosa a thought leader. Superb aesthetics combined with practical techniques translate into refined and complete architectural solutions. Thoughtful details such as integrated lighting and guidance tiles for the visually impaired are often part of the floor tile collections. Mosa offers a wide range of coordinating colors, sizes, slip-resistant tiles, trim and accessories.
Mosa has 20 collections and hundreds of colors and sizes to choose from.
MOSA COLLECTIONS CLICK FOR MORE INFORMATION